Well Manufactured
Quality Is In The Details
At Brownlee Lumber, we believe the only way to control product quality is to manage each step of the production process. This is why we produce each and every board that we sell to you. Unlike other suppliers, we do not mix in lumber from other sources into our products or broker lumber that is not our own. You can trust that when you purchase from us, you will always receive the consistently high quality product that you need. That's a promise!
---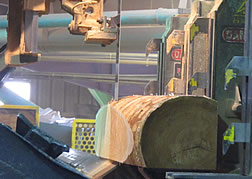 Band Sawn
Utilizing modern sawmill equipment, including a McDonough 62A Vertical Band Head Saw and a West Plains 400 Horizontal Band Re-Saw, Brownlee Lumber is capable of producing approximately seven million board feet of premium hardwood lumber each year.
---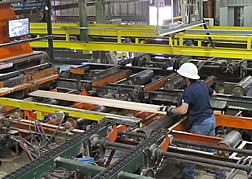 Well Edged
We take pride in producing products containing minimal wane and maximum yield for you.
---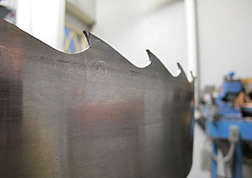 Double End Trimmed
Each board is precision end-trimmed with over length of 2" or more on each piece, providing you with maximum use.